--Advertisements--

--Advertisements--
Razer Hammerhead True Wireless X is a new pair of wireless earbuds from Razer—this review will let you know how it fares.
Announced a month ago, these earbuds boast a 60ms low latency Gaming Mode and custom-tuned 13mm drivers. Also, it comes with customizable RGB lighting like most of Razer's products. Do these features (and more) justify its 69.99 USD (RM 349) price tag?
Carry on reading this review of the Razer Hammerhead True Wireless X to find out.
Technical Specs
Frequency Response
20 Hz – 20 kHz
Impedance
32 Ω
Sensitivity
91 db @ 1 mW / 1 kHz
Input Power
8 mW (maximum input)
Drivers
13 mm
Connector
Bluetooth 5.2
Battery Life
24 hours (6+18) with lights on
28 hours (7+21) with lights off
Cable Length
N/A
Weight
Charging case: 42 g
Earbud: 10 g
Microphone Pickup
Pattern
Omnidirectional
Microphone Signal
To Noise Ration
64 dB
Microphone Sensitivity
26 dBFS
Compatibility
Devices with Bluetooth audio capability
Smartphone app available for Android and iOS
Supported Codecs
SBC, AAC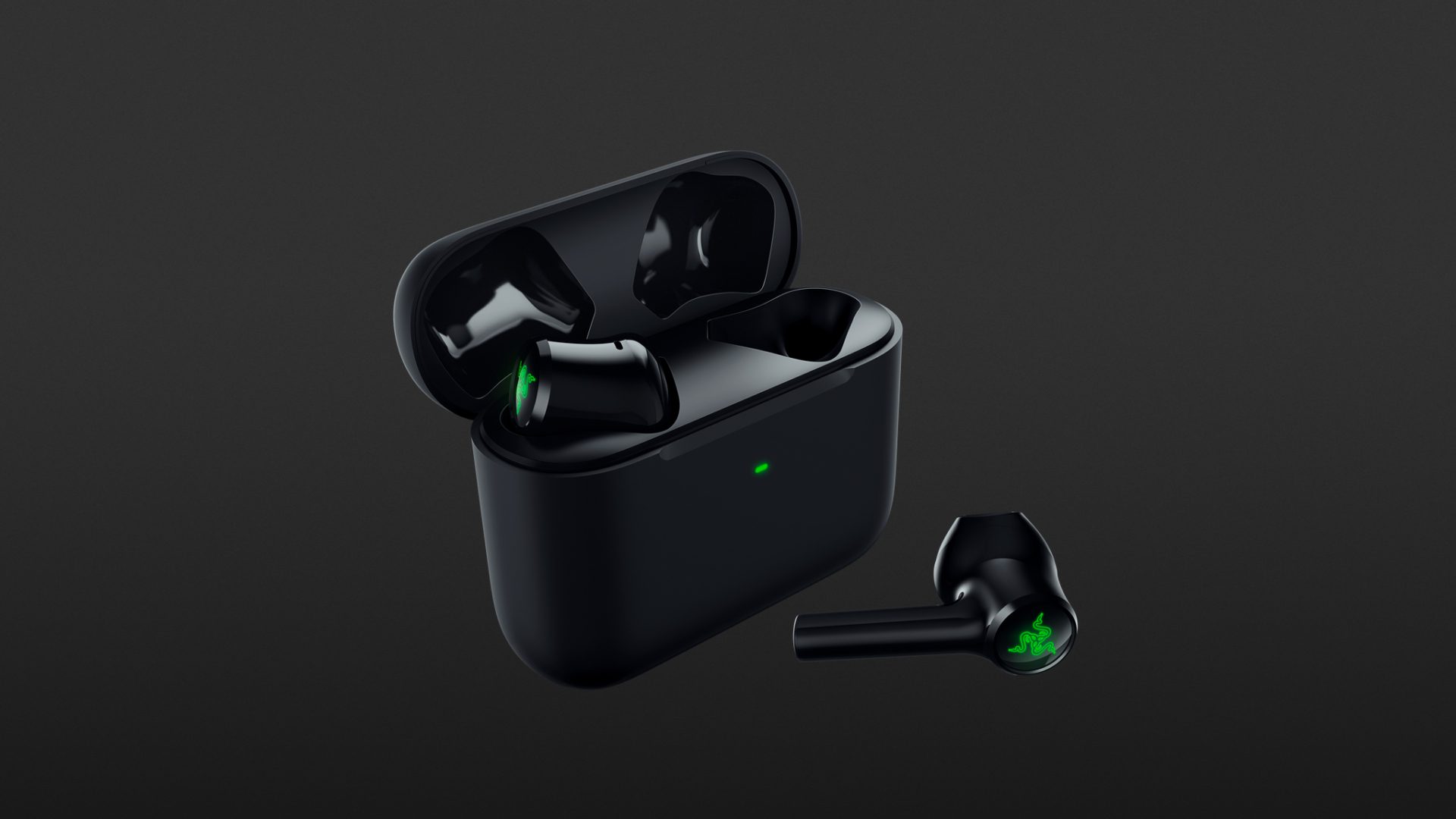 Design
The Hammerhead True Wireless X is similar to the Apple Airpod in terms of its design, with a glossy black finish. Furthermore, the Razer LED backlight feature definitely makes it a lot cooler as you can harness the power of RGB to impress your friends.
Looks aside, the earbud's design also makes it fit just nicely into my ears. It is very comfortable. I had no issue with leaving it in my ears for hours on end. It also does not easily fall off. Even while headbanging violently, the earbuds remained in position and do not even budge.
This also makes it very suitable for exercise, since it remains snuggly in the ears despite movement and activity. Furthermore, the earbuds are water-resistant, so those who sweat a lot do not need to worry.
Performance
As the leading lifestyle brand for gamers, I naturally had to put the Razer Hammerhead True Wireless X to test by playing various games for this review. I played PUBG and COD Mobile with the earbuds' 60ms low latency Gaming Mode connected via Bluetooth.
The sound is well-balanced and crisp. I could clearly distinguish the sounds of enemy footsteps and gunfire, which is a necessity for these games. While it may not be able to provide the same experience as a dedicated gaming headset like the Razer Barracuda X, the Hammerhead True Wireless X still delivers fantastic sound as a pair of earbuds.
Unfortunately, there are a few shortcomings with the product. There is an ever so slight delay with sound from the earbuds, as per most Bluetooth earbuds. Also, while in Gaming Mode, the earbuds only work at a close distance of about 50 cm away from the device. Any more than that and the sound occasionally gets cut off. Note that this is only for Gaming Mode, if you are not in Gaming Mode, there is no problem.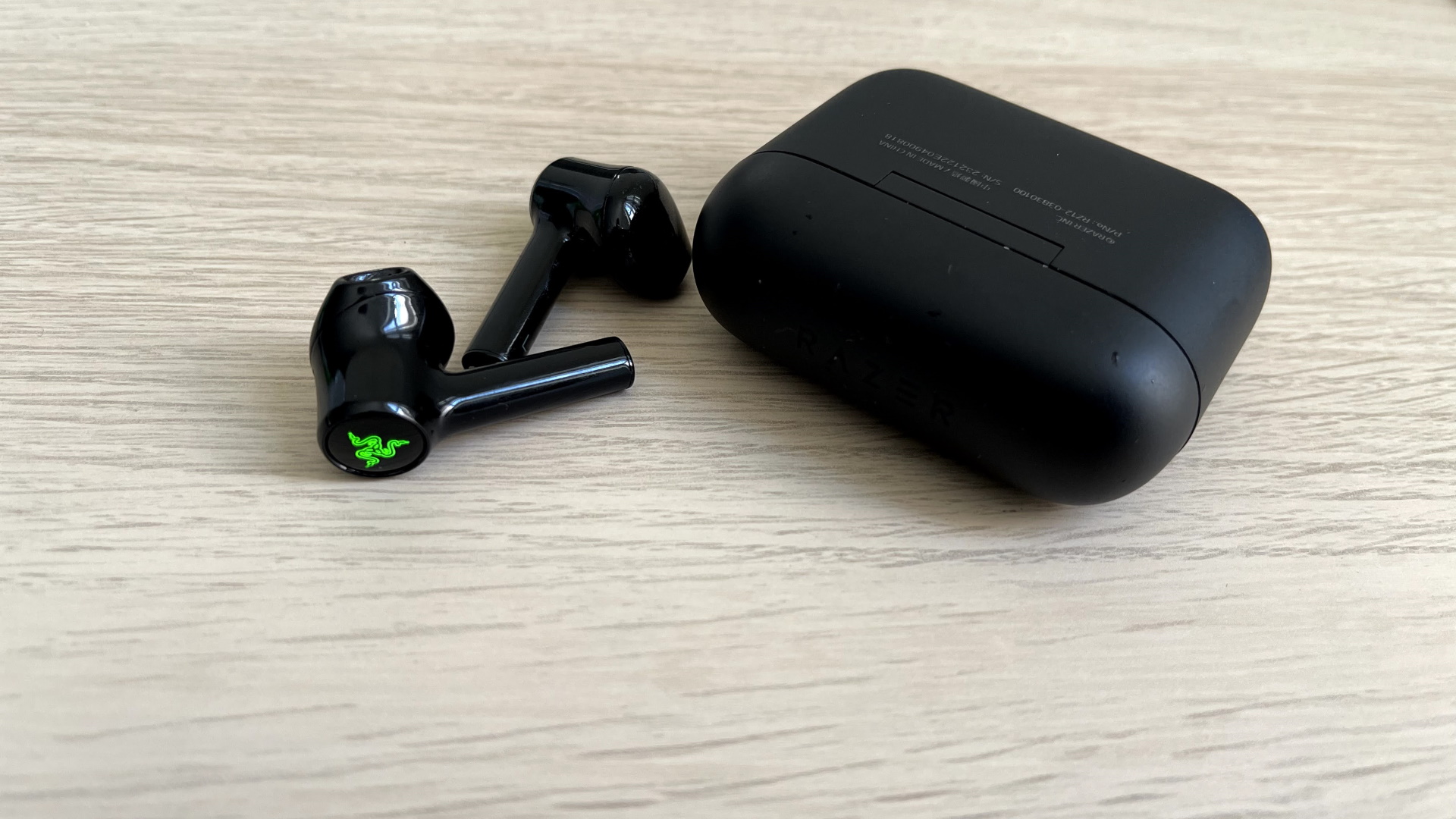 --Advertisements--

--Advertisements--
As for listening to music, the earbuds still sound great. Outside noise is not a problem and you can focus on whatever you are listening to just fine. On Normal Mode, the earbuds can work within a 10 m distance away from your device. When you start to go about 12 – 14 m away, the sound may disconnect.
In addition, the earbuds are surprisingly easy to use and pretty convenient. Triple tapping and holding the last tap allow you to switch between Gaming Mode and Normal Mode. Answering calls and accessing the voice assistant feature is also very hassle-free—everything is just a tap or two away.
As for battery performance, you can charge the Razer Hammerhead True Wireless X via its charging case. With fully charged earbuds and a charging case, it can last up to 6 hours, even with the backlit lighting left at its default state. If you were to turn off the backlight, the earbuds can last for 7 hours without charging.
Razer Audio App
Even without tweaking its settings, the earbuds already deliver wonderful audio quality. With the Razer Audio app, it gets even better! The equalizer settings let you customize which sounds and frequencies you would like to prioritize. Needless to say, with a bit of playing around with the equalizer, the earbuds deliver an even greater sonic experience.
If you are the kind of person who struggles with frequencies and how it relates to the sound you hear, fret not. the app already has preset options such as enhanced bass, enhanced clarity, and vocal, which emphasizes different types of sound.
Furthermore, you can also access many of the earbuds' functions via the app, such as changing tracks or switching between Gaming and Normal Modes. The app is available on mobile phones via Google Play Store and Apple App Store.
Closing Thoughts
Like most of Razer's products, the Hammerhead True Wireless X definitely delivers. It is a great pair of earbuds for gamers and will also fulfill all your music and movie/video watching needs. Good for exercise and active users, too.
However, there still are minor shortcomings with the Gaming Mode which I highlighted in the Performance section of this review. Nevertheless, the audio quality is fantastic and the app makes life so much easier overall.
At 69.99 USD (RM 349), it is definitely not cheap, but it is a fantastic choice for anyone looking for a pair of wireless earbuds. Check out its page on Razer's website to learn more or purchase it.
--Advertisements--

--Advertisements--